Wordpress Woo Commerce
tip
This connection is secure and ensures that your product information is up to date and updated quickly.
Get the product feed​
There are many plugins that do the export of products. We recommend using one of the free ones - Product Feed PRO for WooCommerce
Install the plugin the same way you install any other WordPress plugins.
We are here to help

If you need help setting up, we're always here to help. Email us at ogo@ogo.is
After installing the plugin, in the left menu, find the name of the plugin and click "Create feed"

Create feed​
Enter the following settings in the form that appears.
Project name: hlekk
Country: Iceland
Channel: Google Shopping
Include product variations: Checked
File format: XML
Refresh interval: Hourly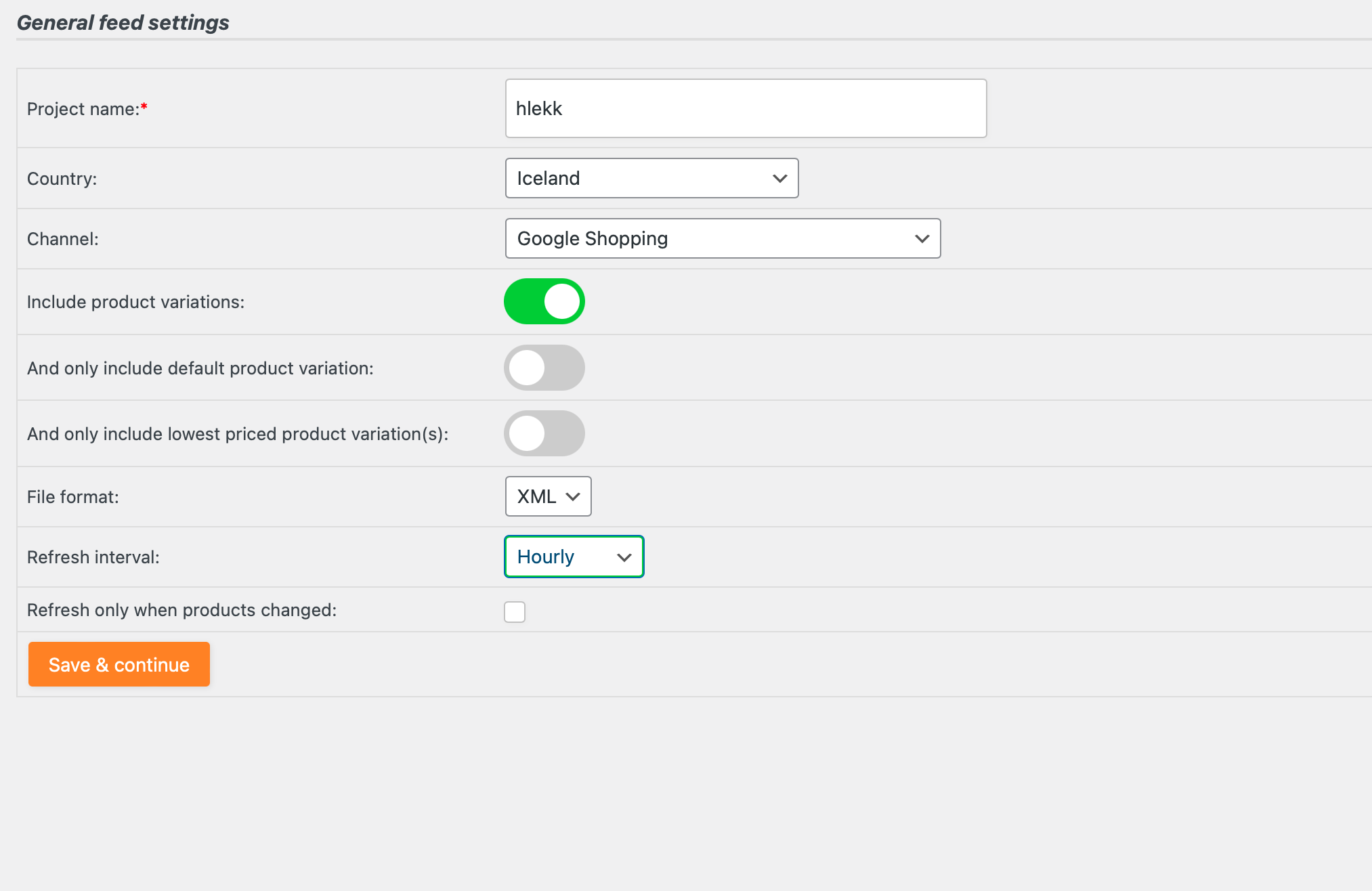 Press Save & continue. On the next step, check that the parameters were as specified below. Change them if the structure of your site is different.
Product ID (id) > Product id
Product title (title) > Product name
Product description (description) > Product description
Product URL (link) > Link
Main image URL (image_link) > Main image
Stock status (availability) > Availability
Price (Price) > Regular price (and prefix ISK)
Item group ID (item_group_id) > Item group ID
Non-mandatory parameters, but improving the speed of processing products and the type of product cards.
Brand (brand) > Brand (Dynamic attribute)
Sale price (sale_price) > Sale price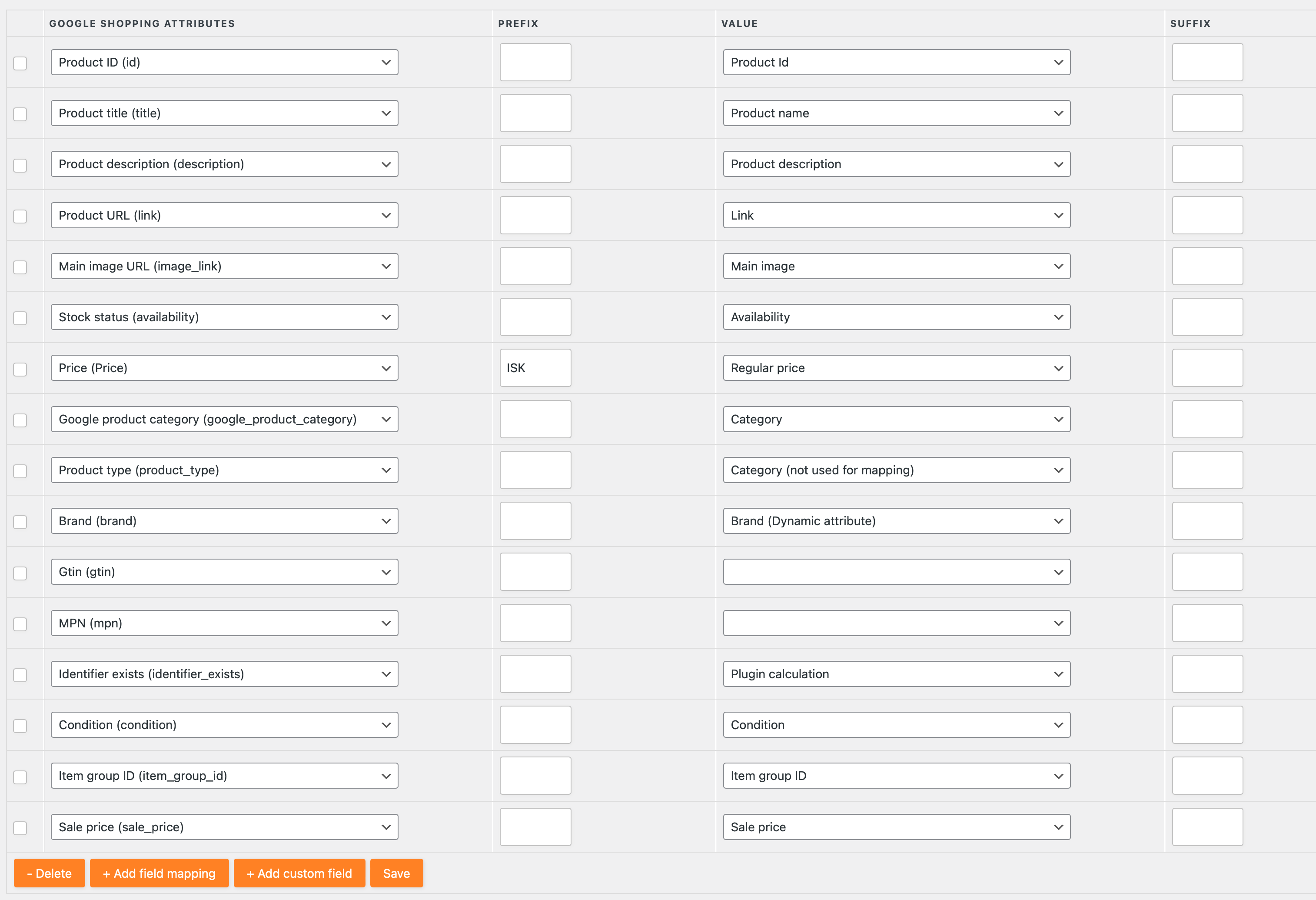 Click "Save" when ready.
The next step (Category mapping) is optional, you can just skip by clicking "Save mapping".
You can also skip (Feed filters and rules). Just click "Continue".
To track traffic to your site, you can configure the following options.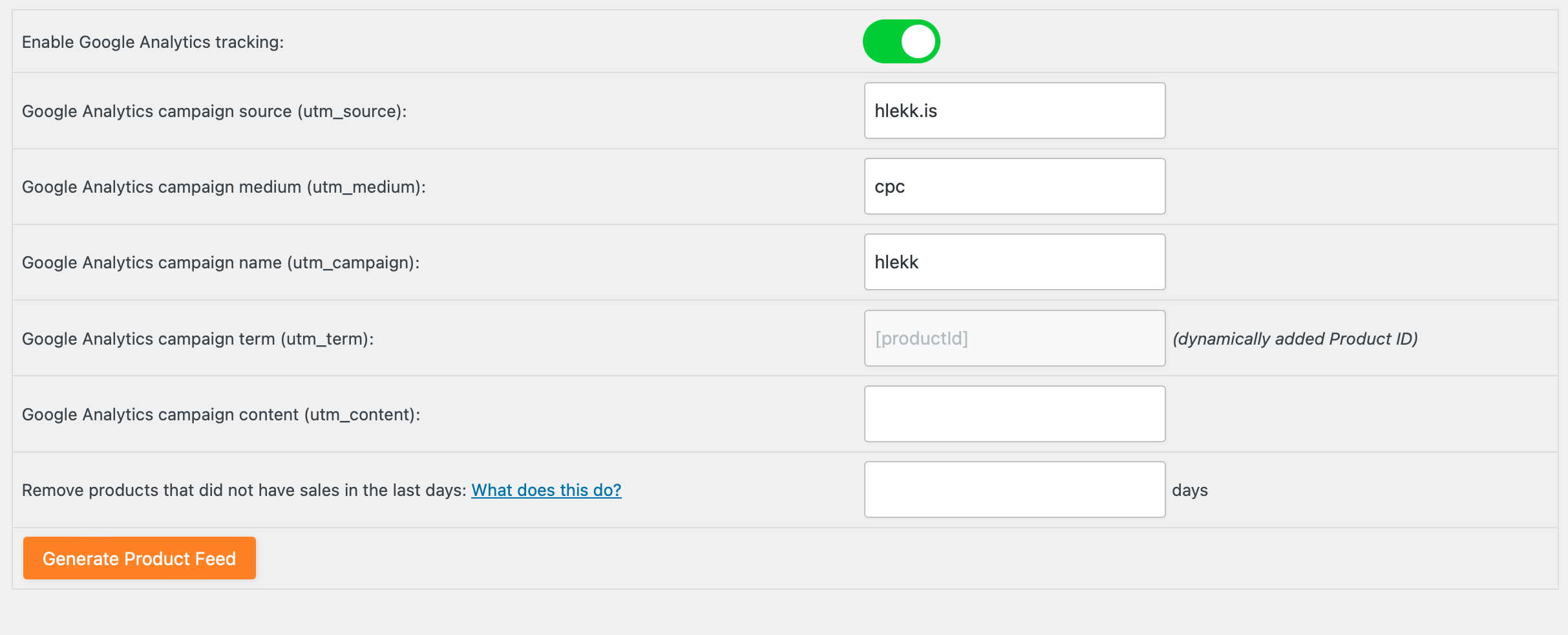 Great news, almost everything is ready. Click the gear icon and copy the link (Feed URL). You can insert it in the form on the site or send it to us at ogo@ogo.is